After 36 years of waiting, Meghalaya obtains its first five-star category hotel. Chief Minister Conrad Sangma inaugurated the Vivanta hotel on Friday and stressed its importance for tourists arriving in the state.
Speaking to the media, CM Sangma said, "The Vivanta Meghalaya is another example of the determination not to give up and to keep doing things even in the face of a number of challenges and this hotel can be a story of life. state of perseverance, commitment and dedication."
Proposed in 1985, construction of the hotel began a year later in 1986 and could only be completed after decades. The hotel has been in the news for over three decades for all the wrong reasons, having suffered countless delays along the way.
"The state is facing a shortage of high-quality rooms and [now] the presence of five-star hotels in Shillong would enable the government to attract high-end tourists, host national and international music and sporting events, and other seminars and conferences," he added.
CM Sanga added, "We don't need a lakh tourist who spends rupees per person, we need a tourist who spends one lakh. But for that, we have to provide them with something unique that they will remember. The best of services must be provided.
He said the presence of five-star hotels in Shillong would enable the government to attract luxury tourism, national and international music and sporting events, and other seminars and conferences.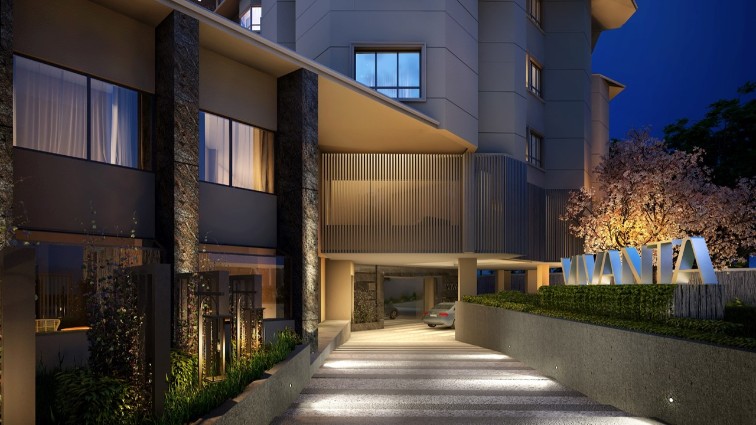 "Vivanta Meghalaya, Shillong would herald an era of luxury tourism in the state and will go a long way towards fulfilling the aspirations of the residents of the state," Sangma said.
The chief minister urged offering tourists the best local food and ordered hotels to use traditional Meghalaya handicrafts. He said self-help groups that are constantly working on different local food experiences need to be linked to hotels to give them something worth remembering.
The Chief Minister reiterated his vision to transform Meghalaya into one of the top 10 states in the next 10 years and said that tourism is central to realizing this vision. He said the government was developing a tourism model in which Sohra, Jowai, Shillong, Umiam and Tura regions would act as hubs, adding that neighboring rural tourist destinations would be developed as spokes.
"Tourism is a very important sector and has a great multiplier effect, which is why the government is working to create the right ecosystem for tourism in the state," he said. "This model will be further replicated and will turn Meghalaya into the most preferred destination for ecotourism. Today we handed over the hotel to IHCL and the hotel will soon be open for guests," he said declared.
In line with this strategy, the government has taken a number of initiatives to increase the accommodation infrastructure. The Chief Minister said connectivity infrastructure is also being upgraded to decongest Shillong and provide transport links to new destinations.
Sangma has also focused on the arrival of tourists from Bangladesh as it is the closest international neighbour. He said flight connectivity and other criteria will need to be worked out, so it will take some time.
As the North East is a tourism hub, all states should come together and promote the region as a tourist destination and not just as Meghalaya, the chief minister said. He said the chief ministers of the northeastern states should hold frequent discussions regarding the promotion of tourism.
Built on an area of ​​approximately 8,800 sqm, Vivanta Meghalaya Hotel, Shillong has over 100 rooms and other facilities including a specialty restaurant, cafes, bar, retail stores and a gym. banquet.
It belongs to the Meghalaya Tourism Development Corporation (MTDC) and has been leased for a period of 33 years on a PPP mode which will be operated by the IHCL.