This would place Vietnam among the top 10 consumer markets in the world by 2030, according to the findings of HSBC's latest report titled "Asia Shoppers in 2030".
In the Southeast Asian region, Vietnam would then overtake Thailand, the latter of which has about 38 million people with a daily income of more than $20.
Vietnam is therefore expected to be among the countries with the fastest growing consumer markets – i.e. population earning more than $20 a day, along with India, the Philippines and Indonesia, while that South Korea and Japan will experience a decline in the overall market by 2030.
The report also highlighted the rapid increase in size of Vietnam's upper middle class (with a daily income of $50-$100), averaging 17% through 2030.
HSBC expected the expansion of the middle and upper class to drive the development of consumer markets.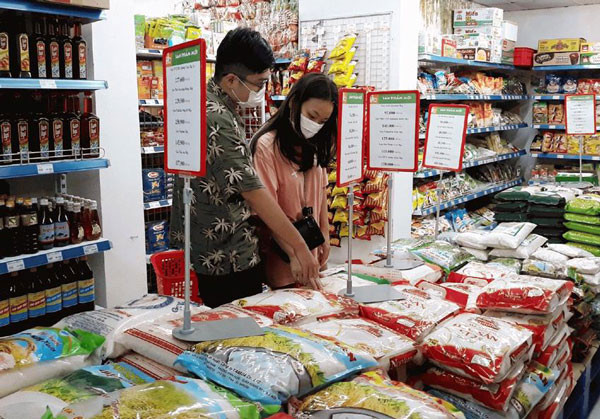 In this context, Vietnam is expected to register an average growth of 8% in consumer spending in this decade (2021-2030), the largest increase in Asia, followed by Bangladesh, India, mainland China and Indonesia.
In Asia, the middle class population is expected to grow at a compound annual growth rate (CAGR) of 2.1% through 2040e and what is defined as the "upper middle class" – those who spend between 51 and 110 $ per person per day – is expected to grow at nearly triple that rate at a CAGR of 5.9%.
The number of people in the highest bracket, who spend more than $110 a day, is expected to increase from 27 million in 2021 to 50 million by 2030 and reach 164 million in 2040. By then, Asia will count more people in this upper-income bracket than Europe or the United States, the report notes.
in terms of size, mainland China is expected to retain its dominant position as the world's largest consumer market with over 800 million consumers by 2030 and 820 million by 2040.
And the number of consumers in Mainland China earning more than $50 a day is expected to reach 420 million by 2030, growing at a CAGR of 8.4% compared to a CAGR of just 0.5% in the United States (on the same period).
What are people going to buy?
HSBC noted that income was increasing, people were buying different items. Typically, expenses for basic necessities such as food and clothing (being necessities) decrease while expenses for health, recreation, and recreation increase.
According to the report, spending on recreation and transportation is expected to grow the fastest, at more than 7% per year over the current decade. Conversely, food expenditure is expected to experience its weakest growth at only 5% per year over the same period.
Additionally, categories such as financials, entertainment, automobiles, hardware, and household services will see the fastest growth in Asia, and financial services is a category that will grow rapidly in most countries. ASEAN, India and China.
Source: Hanoi Times